At Last, You Can . . .
DISCOVER THE AMAZING SECRETS OF
DEVELOPING, MARKETING, AND LEADING
YOUR OWN WORKSHOPS AND SEMINARS!
Learn How To Get Into One Of The Most Exciting and Financially Lucrative Occupations On the Planet!
To get free instant access to all the exciting details please place your name and email address in the form below. You will be immediately redirected to a site that will be loaded with helpful information. You will also receive a link via email to download your free "Getting Started" preview package. The Getting Started preview includes an MP3 audio recording of a telecourse on how to Develop, Market, and Lead Your Own Workshops and Seminars. It will also give you samples from our informative manuals on the subject.
Here is a quick preview of what you'll learn through this recorded telecourse:
| | | |
| --- | --- | --- |
| Workshop Development | Workshop Marketing | Leading Workshops |
| Exciting Topics | Marketing Basics | Reducing Fear |
| How and Where to do Research | Creating a Marketing Ad | Nonverbal Communications |
| Titles That Attract Attention | Print Advertising - Budgeting | The Power of Storytelling |
Be sure to enter your best email address so you won't miss out on this great telecourse. And please don't worry about your email information, we are as tired of spam as you are. You can rest assured that your email will not be passed on to anybody at any time for any reason what so ever.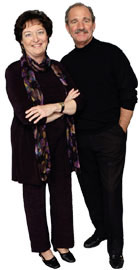 To your growth and prosperity,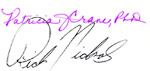 Patricia Crane, Ph.D.
Rick Nichols
Heart Inspired Presentations
www.HeartInspired.com
P.O. Box 1081 Bonsall, CA, USA
800 969-4584
760 728-8783